CIVIC LIBRARY AND CULTURAL CENTER – TURIN – 5° classified
Una trasparenza di valori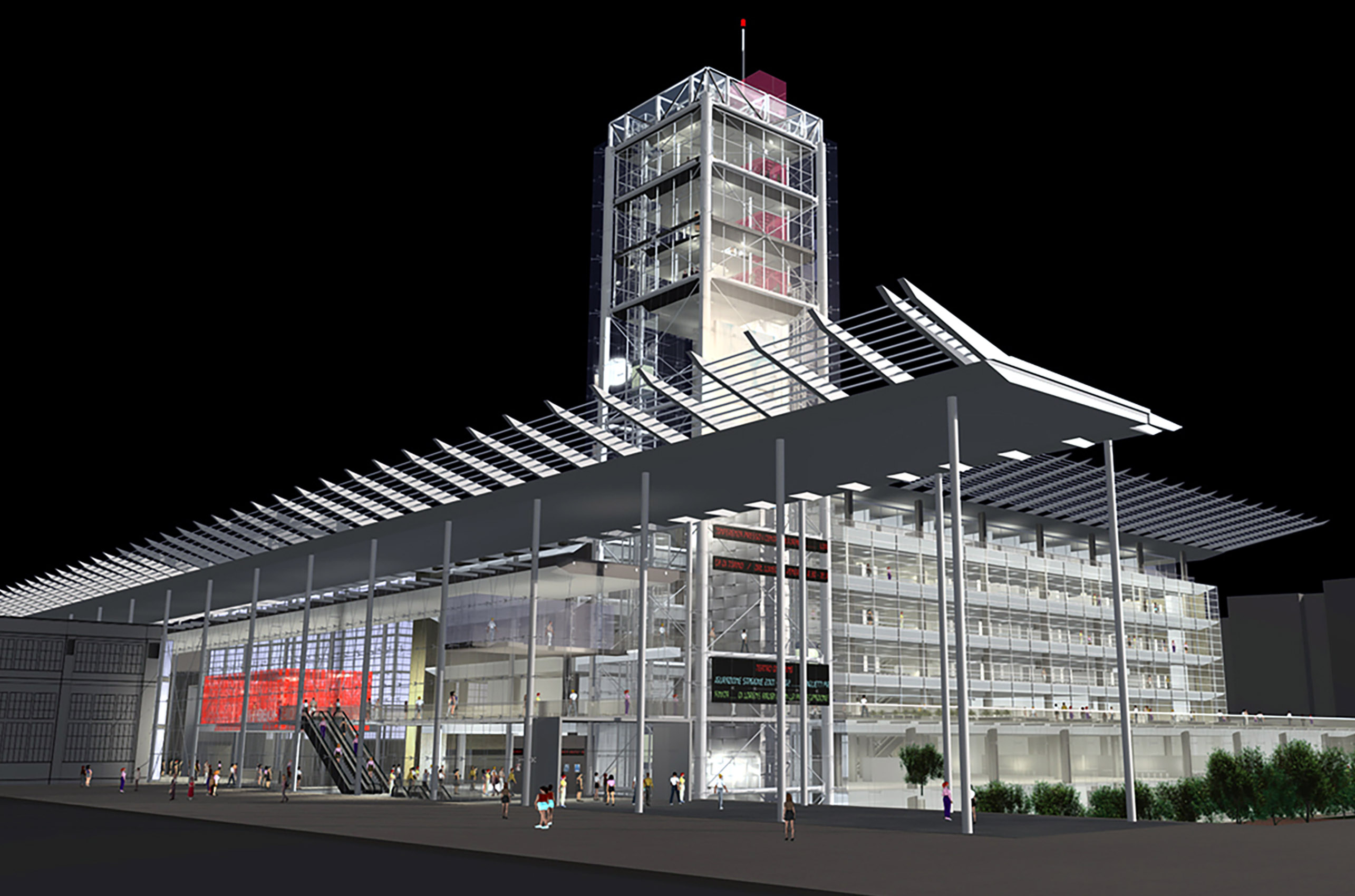 CIVIC LIBRARY AND CULTURAL CENTER OF TURIN
International competition
This is a functionally bipolar structure – Library and Theatre – innervated by a system of connections with the City, given by the big Gallery-Hall and by the activities situated along this axis. Such connections are redeemed by the Belvedere-Tower through perceptive connotations and communication with the XIX Century Turin at the limits of the historical centre.
The volumetric and architectural composition highlights two kinds of connection systems: the first one consisting of the Gallery-Hall, the second one consisting of the planning of public and communication spots for the outdoor and surrounding areas.
Starting from Corso Vittorio Emanuele it is possible to read the various activities and functions, arranged according to perception and fruition guide-lines.
The Tower base, featured by messages about the cultural activities available in the City and downtown, stands out reflected in the water mirror and asserts itself, above and beyond its perceptive connotations, as element of dialogue with the city monuments.
PROJECT
Civic library and cultural center of Turin, international competition